How to Download Apps on Hisense Smart TV
Hisense Smart TVs, renowned for their quality and affordability, offer a wealth of features that enhance the user's viewing experience. One of the most important of these is the ability to download and use a plethora of apps, turning a simple television into a multi-functional entertainment hub. This article provides a comprehensive guide on how to download apps on your Hisense Smart TV.

Hisense Smart TV Interface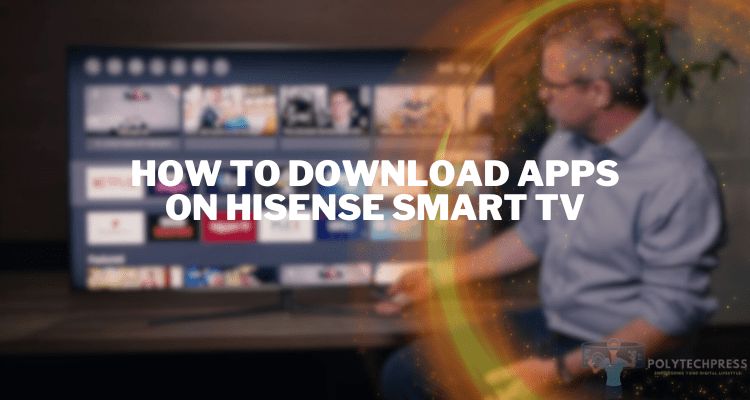 Hisense Smart TV interface is designed for ease of use, with a clean and straightforward layout. At the home screen, you'll find pre-installed apps like Netflix, YouTube, Amazon Prime, among others. The remote control is your key tool for navigation. Key buttons for downloading apps include the directional keys, the OK button, and the Home button.
Setting Up Your Hisense Smart TV
Before downloading apps, ensure that your Hisense Smart TV is connected to your Wi-Fi network. You can do this through the Network settings in the TV menu. Additionally, sign into your Hisense account or create one if you haven't done so. It's also important to check for software updates, which can be done via the settings menu. Keeping your software updated ensures optimal performance and compatibility with apps.
Navigating to the App Store on Hisense Smart TV
Hisense Smart TVs have their app store, usually marked as 'App Store' or 'Vewd Apps' on the home screen. Here, you'll find a range of app categories like entertainment, sports, news, and games, along with popular apps and new releases.
How to Download Apps on Hisense Smart TV – Detailed Instructions
With your Hisense Smart TV set up and connected to the internet, the next step is to start downloading your favorite apps. This process is straightforward and should take just a few minutes per app.
Step-by-step guide on downloading and installing apps
Press the "Home" button on your remote to go to the home screen.
Navigate to the "App Store" using the directional buttons and press "OK".
Once in the App Store, you can browse through the different categories of apps available. If you already know the app you want, move to the next section to find it directly.
Upon finding the app you wish to download, click on it to open its dedicated page.
Here, you'll find an "Install" button. Click on it, and the app will start downloading.
After the app has been downloaded, it will automatically install itself on your Hisense Smart TV. Once the installation is complete, the app should appear on your home screen.
Discussing the process of searching for a specific app
Instead of browsing through categories, if you already know the name of the app you wish to install, you can use the search function to find it directly:
In the App Store, navigate to the "Search" field at the top of the screen using your remote.
Enter the name of the app you're looking for using the on-screen keyboard and click "OK" when finished.
The search results will show up on the screen. Find and select the app you're looking for to proceed with the installation process.
Highlighting the download and installation process
The download process is initiated once you select "Install" on an app's page. Depending on your internet connection's speed, this could take a few moments. Following this, the app will automatically install itself. You do not have to manually initiate this. Once the app is installed, it will appear on your home screen ready for use.
Explaining how to sign into apps, if necessary
Some apps, particularly those that provide personalized content like Netflix or Hulu, require you to sign in before you can access their content:
Navigate to the app on your home screen and press "OK" to open it.
Most apps will automatically prompt you to sign in on the first launch. Follow the instructions on the screen. This usually involves entering your email and password using the on-screen keyboard.
Once signed in, you can start enjoying your app's content.
Keep in mind, if the app is subscription-based, you'll need an active subscription with the service to use the app.
Managing Downloaded Apps on Hisense Smart TV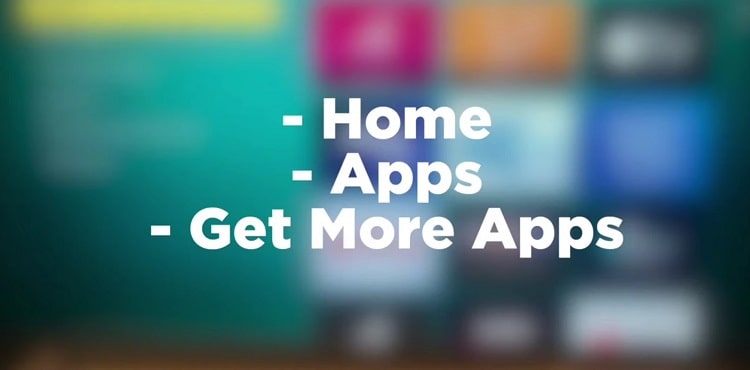 After downloading apps, you can open them from the home screen. For easy access, arrange your apps by pressing the OK button on a selected app and moving it using the directional buttons. To update apps, go to 'App Settings' and select 'Auto-update' or manually update them from the app store. If you wish to delete an app, navigate to it on the home screen, press the OK button, and select 'Remove'.
Troubleshooting Common Issues
Common problems when downloading apps include slow download speeds, app crashes, and connection problems. These issues can often be resolved by checking your internet connection, resetting the TV, or updating the TV's software. If problems persist, consider contacting Hisense customer support.
Other Ways to Get Apps on Hisense Smart TV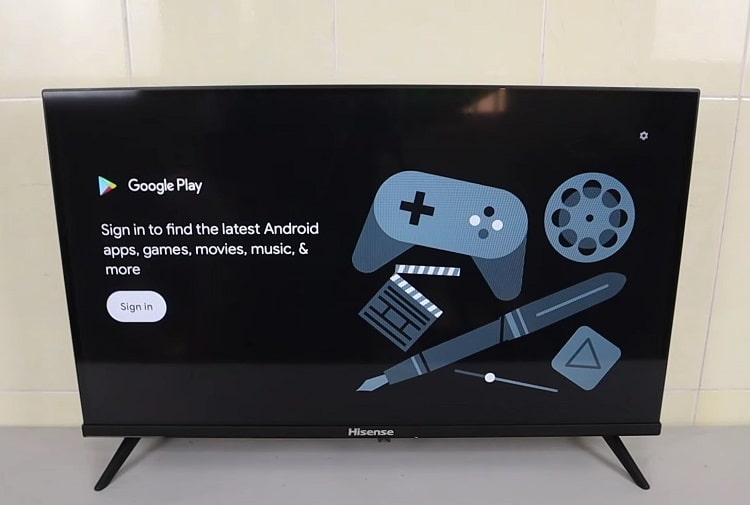 While the Hisense App Store offers an extensive selection of apps, there are times when you might want to use apps that aren't available there. Luckily, there are a couple of ways to get around this.
Sideloading apps from a USB stick
'Sideloading' refers to installing applications on your device from sources other than the official app store. Here's how you can sideload apps onto your Hisense Smart TV using a USB stick:
First, find the APK file of the app you want to install. APK files are the Android equivalent of an app installation file. Ensure that the APK file is from a reliable source to avoid security risks.
Copy the APK file to a USB stick.
Insert the USB stick into your Hisense Smart TV.
On your TV, navigate to the file manager through the menu and find your USB stick.
Open the USB stick's contents and find the APK file. Select it, and your TV should give you an option to install the file.
Remember that not all apps will work perfectly when sideloaded, as some might be designed for touch interfaces or specific devices.
Explaining casting apps from a mobile device using Chromecast or similar services
Another way to access content from apps not available on the Hisense App Store is by casting or mirroring them from your mobile device. This method requires a Chromecast, Roku, or similar device:
Connect your Chromecast or similar device to your Hisense Smart TV.
On your mobile device, open the app you want to cast.
Look for the 'Cast' button, usually represented by a display or Wi-Fi like icon.
Select the device you want to cast to.
Your app should now appear on your TV screen.
Potential security issues when sideloading apps
While sideloading allows you to expand the range of apps on your Hisense Smart TV, it also comes with some risks. Apps downloaded from outside the Hisense App Store have not been verified for security, meaning they could potentially harm your device or compromise your personal data.
To protect yourself, only download APKs from trusted sources, and maintain a reliable security system on your device, like a firewall or antivirus software. Always consider the potential risks before deciding to sideload an app onto your Hisense Smart TV.
Best Apps to Download on Hisense Smart TV
For any Smart TV, there exists a set of essential apps that enhance the user experience. Hisense Smart TVs are no exception to this rule. In our compilation, we've included specific software that is particularly relevant and beneficial for owners of Hisense Smart TVs.

| App | Category | Description | Subscription Required |
| --- | --- | --- | --- |
| Netflix | Entertainment | Stream movies, TV shows, documentaries, and more. | Yes |
| Amazon Prime Video | Entertainment | Offers a vast library of movies and TV series including both classics and Amazon Originals. | Yes |
| Peloton | Fitness | Experience a wide variety of workout types, including running, yoga, cycling, and strength training. | Yes |
| YouTube | Entertainment | Access to a vast range of user-uploaded videos as well as music, educational content, and more. | No |
| Disney+ | Entertainment | Stream Disney, Pixar, Marvel, Star Wars, National Geographic, and more. | Yes |
| Pandora | Music | Listen to your favorite music or discover new bands and artists. | No, but offers in-app purchases |
Please note that the "Subscription Required" field is set to "Yes" for apps that typically require a paid subscription to access their content. Apps like YouTube and Pandora offer content for free but may provide additional features or benefits with a paid subscription or in-app purchases.
Conclusion
Downloading and managing apps on your Hisense Smart TV is a simple process that greatly enhances your viewing experience. Whether it's streaming your favorite shows, staying fit with an exercise app, or enjoying a game, apps add versatility and convenience to your Hisense Smart TV.
By following this guide, you can easily customize your Smart TV to meet your entertainment needs. Remember to update apps regularly and troubleshoot any issues that may arise for optimal performance. Ultimately, the potential of your Hisense Smart TV is in your hands, determined by the apps you choose to install and how you use them. Enjoy the rich, immersive world of entertainment that your Hisense Smart TV and its apps offer.
Read Also: